Presentation Podcast
The Presentation Podcast is produced by TLC Creative Services, Inc., and is a conversation among presentation design studio owners about presentation design, tools, tips, running a design studio and more. New episodes release on the 1st and 3rd Tuesday of each month.
Troy Chollar
co-Founder, president,
TLC Creative Services, Inc.
Troy is based in Southern California (near San Diego) and co-founder of TLC Creative Services where he leads a design team that enjoys all aspects of visual design, with a special focus on PowerPoint & Keynote speaker support presentations that involve dynamic animation, multimedia integration, high impact visuals, messaging and collaboration with AV teams. Troy has been awarded as a Microsoft MVP for PowerPoint annually since 2004. When away from a computer he can be found with his family, or planning design projects.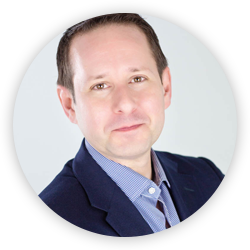 Nolan Haims
With more than 20 years experience in the field of visual communications, Nolan Haims helps organizations and individuals show up differently and tell better stories with fewer words. As principal of Nolan Haims Creative, Nolan leads a team of visual design professionals dedicated to all types of visual communications including presentation, data visualization, traditional print and identity design. In a past life, he was a professional magician, performed with the Moscow Circus and directed theatre Off-Broadway and around the country. He has been a Microsoft PowerPoint MVP since 2014.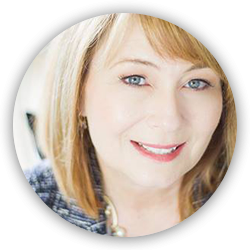 Sandy Johnson
Sandy Johnson has owned her presentation design business, Presentation Wiz, Inc., since 2001. As a certified Woman-owned Business Enterprise, she works with individuals and corporations across the globe to ensure they PowerPoint Responsibly. Sandy strives each and every day to challenge her clients' pre-conceived notions about what they think PowerPoint can and cannot do for them. Doing so, elevates their materials and presentations, essentially transforming their personal or corporate brand to a level never before achieved. Sandra first earned the Microsoft PowerPoint MVP Award in 2008, currently among ~40 people in the world with that distinction.